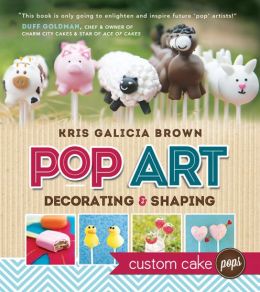 Pop Art: Decorating and Shaping Custom Cake Pops by Kris Galicia Brown
Make your treats pop! Turn ordinary cake pops into true artistic masterpieces! You've never seen cake pops like these:
Hot Air Balloons
Pineapples
Giraffes
Easter Baskets
Whether you're a beginner or a veteran, cake pop artist Kris Galicia Brown shows you how to shape, dip, and decorate over 40 amazing designs for any holiday or event. Learn her most mouthwatering and beautiful cake pops.